Electroplating Services | American Tinning & Galvanizing Co.
Electroplating involves coating a metal object with a thin layer of another metal in order to enhance the appearance while also providing corrosion protection. American Tinning & Galvanizing (ATG) is dedicated to providing high quality electroplating services with prompt delivery at affordable prices. We are accredited for our electroplating services by the National Aerospace and Defense Contractors Accreditation Program (Nadcap) and have served clients all over the United States.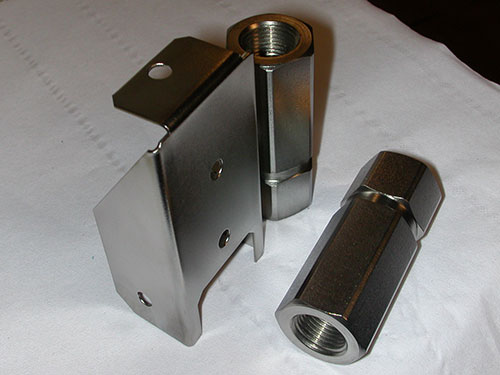 ATG offers electroplating services such as:
Cadmium Plating (QQP-416)
Copper Plating
Zinc Plating (ASTM-B6330)
Electroless Nickel
Zinc Phosphate
Our cadmium and zinc plating is offered in rack or bulk. We have post-plating chromates available for cadium and zinc plating in clear, gold or olive drab with the addition of black for zinc. Not only do we offer high quality electroplating services, we also offer black oxide finishing to add an extra layer of protection from light reflection and corrosion.
Be sure to ask about our pickling and oil services as well, such as:
GE Spec. P4D-EP9
GE Spec. P4D-EP8
Electroplating Resources