High-Quality Tanks, Racks, and Baskets from Carlson Erie Corporation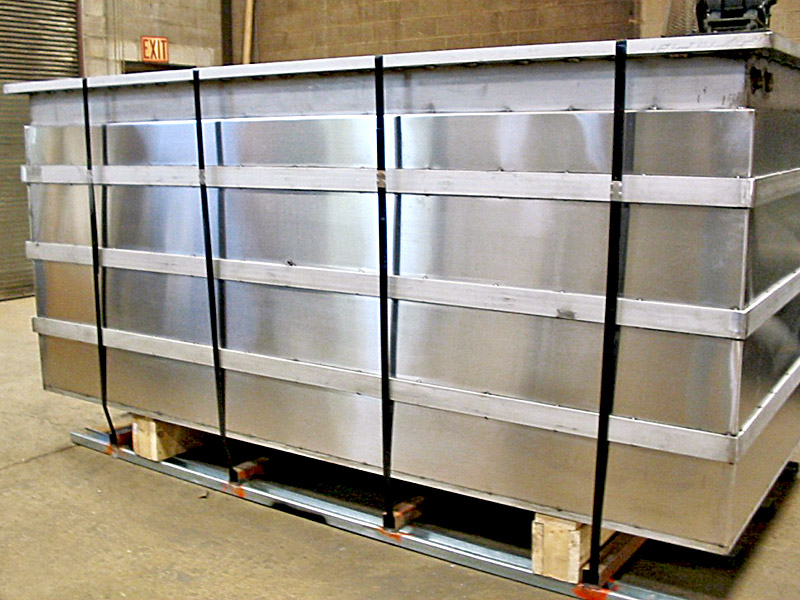 Carlson Erie Corp. is the Fabrication Division of American Tinning & Galvanizing Co. Here we specialize in the design, fabrication, and installation of plastic and steel tanks for the metal finishing industry. CE is also capable of fabricating superior custom racks, baskets, and material handling equipment to enhance your production efficiency.
To compliment processing tank functionality, our expert fabricators will also design ventilation systems of any size or shape, for even the most restricted spaces. Push/pull or overhead, CE can do it all.
Carlson Erie will come to your site, assess your production needs, design, fabricate and install any size finishing station – from a single tank to a full line. We also offer repair, refurbishment and/or modification to existing tanks, racks and exhaust systems.
Learn more about products and capabilities by visiting our website at www.carlsonerie.com -or- contact Carlson Erie today to see how we can help with your next project.
Discover what Carlson Erie can do for your manufacturing needs, contact us today!